Friday 7th September
We didn't do our usual Well Done Assembly today as we decided to have a special assembly looking at the Busy Books people had done over the holidays. Everyone who brought one back was given a treat and came to the front of assembly to tell us all about their busy holidays. Brydon's tale of his little brother getting a potty stuck on his head made us all laugh and I think the whole school would love to meet Archie's gorgeous Labrador puppies! Archie got an extra special reward as he filled every page of his book with all sorts of work, well done, Archie! 
Fountains were the first house to get the most house points but it was very close which shows what a good start to the term we had.
We also chose our first Always People of the term - who do you think will be in assembly next week?
Mrs Head 
Busy Book People!
Tuesday 4th September 2018
Welcome back to a new year at Cobden, I hope you all had a lovely holiday. I had a lovely relaxing week in Majorca and a bit more of an energetic few days in North Yorkshire with my 3 year old grandson! In assembly today the children were telling us about all the exciting things they have been doing over the holidays and the teachers have said they have all had a brilliant day today. 
The class teachers will be sending newsletters out on Friday and I will send one with term dates etc next week. We will also be sending a letter tomorrow to invite you to meet your child's new teacher next week so I hope you can do that. 
Mrs Head
Friday 29th June
We've had a very healthy week at Cobden. Our fantastic athletics team achieved bronze on Monday out of all the schools in Farnley, Wortley and Armley so we were very proud, especially as we are one of the smallest schools in the area. Y5 are doing very well running or walking a mile a day - I need to go and join them and get fit myself! The vegetable garden is looking amazing and Miss Caine has put some pictures on the website for you to see. Each class are growing something and will then make something to eat with the fruit or vegetables they have grown. Y2 have made some lovely salad sandwiches this week, Y4 have made pizzas and nursery have made fruit salad. I'm hoping Y1 save me some strawberry smoothie when they make them next week. 
We have got our sponsored event this afternoon so we are hoping to raise lots of money for school funds and don't forget to bring your family and friends to our school fair next Friday at 2.00.
Mrs Head 
Thursday 21st June 
Well I'm sure you will see from the class pages that we had a great day yesterday with lots of animal visitors. Nursery and reception had some small animals including rabbits, guinea pigs, and a tortoise. The rest of the school went to visit the mobile farm and met alpacas, goats, sheep, chickens and ducks. I went out with Y2 and had great fun taking one of the alpacas, Mr Bojangles, for a little walk. The farmer played a joke on some adults and pretended they were going to ride the alpacas and, believe it or not, some of them were a bit worried! Some of the adults had to catch a sheep with a shepherd's crook and put it in the pen - Mrs Willacy was an expert at this and caught the sheep very quickly! The ducks and hens that visited were all hatched in different schools earlier this year, it's hard to imagine the little fluffy ducklings we had at Easter will now be so big. Make sure you have a look at the class pages for the photos.
Mrs Head 
Friday 8th June
Well, if the rest of term flies by as fast as this first week then it will soon be the summer holiday!
I hope everyone had a lovely half term week - I am pleased to report the guinea pigs were well behaved and Bertie and Tilly liked their new friends! My grandson, Elijah, thought they were great too although he preferred to call them Grey One and Other One, maybe he's not quite ready for Spanish!
The teachers have spent a lot of their holiday and time at home writing reports ready to go out to parents in July and I have spent a couple of evenings this week reading them so please take time to read and respond to them when you get them.
We have got lots of fun things planned between now and the end of term so please keep up to date by checking the website and signing up to our Schoop app if you haven't already. 
Mrs Head 
Friday 25th May
It's been a busy couple of weeks and another holiday is here already! 
Last week was SATs week for Y6 and all the staff were very proud of the way our pupils tackled these tricky tests. Their attitude was so positive and they were very resilient even when they found some of the questions really challenging.
I have just been in to Y1 and Y3 giving stickers out for good work. Y1 have been designing guinea pig toys and had made adverts to try and persuade me to buy them. I chose Hardy's work because he used some amazing words for someone in Y1 - he said his toys would make the guinea pigs "accelerate across the floor"! Y3 have written some letters asking me to review our policy on using plastic straws when we have milk in school due to the damage they cause to the environment. Mrs Hunter is going to email the dairy we use to see if they have plans to change and if they don't we have decided we will buy our own paper straws. Well done, Y3, a successful environmental awareness campaign!
I am looking after the guinea pigs next week over the holiday. After a long process, we have decided to call them Esteban and Galleta. This is because nursery liked the name Stephen and lots of children in every class like the name biscuit or cookie. As we learn Spanish in school we decided to put a Spanish twist on the names to make them a bit more unusual and exotic! Esteban is Spanish for Stephen and Galleta means Biscuit. I hope they behave for me next week and get on well with Bertie and Tilly, my cats!
I hope everyone has a lovely holiday, see you on Tuesday 5th June for the last half term of this year.
Mrs Head 
Tuesday 8th May
I hope you all enjoyed the long weekend and made the most of the lovely weather. As the sunshine seems to be continuing, please remember to make sure your child has sun cream, a sun hat and a water bottle so they can keep cool and safe at school.
The children have just been introduced to the guinea pigs in assembly and this week is the week where we choose their names so if you have any ideas please let your children know.
We also met our first "Rock Group" in assembly today! All the children from Y2-Y6 have a Rock Star Maths log in now where they can compete with one another to earn points in the hope of one day becoming a Rock Hero! Please encourage your child to play at home too as it is a great way of learning times tables whilst having fun.  Well done to Tomas, Jack G, Leo, Trixii, Ruby L and Mrs Henderson who all formed the first band today! 
Mrs Head 
Monday 30th April
Last week was Science week which was great fun - have a look at all the class pages to see the range of activities everyone was doing. Mr Duckmanton has loaned some microscopes so some classes used those to look closely at all sorts of different things. Every class had to design a sandwich for me to taste on Friday afternoon and I was a bit worried at first wondering what would be in them! In the end it was a really tough decision as they were all delicious (not sure about the pot noddle one, though!) and I could see everyone had worked really hard and put a lot of thought into them. Y3 had the winning sandwich which was designed by Zethan and is in the picture below. I chose it because if I'd have been told the ingredients first I would of thought it was a strange combination and I wouldn't like it but it was actually really tasty! Who would have thought mushrooms, sweetcorn, beetroot, lettuce and melted cheese on a crusty cob would be so amazing?!
Our other exciting news last week was that we finally got out new school pets - two gorgeous guinea pigs! They will spend a week in each class so that the children can help feed them and clean them out. We haven't named them yet and are looking for suggestions. There is a picture on the front page of our web site - what do you think they should be called? 
Mrs Head
Friday 20th April
The final term of the year is here already, time really does fly! It has been lovely to see some sun at last so we can use our lovely grounds for lessons. This term is very busy so it is important that the children do not miss any time. Our holiday dates are on the website and are always sent out as letters so please make sure holidays are booked when school is closed. There will be a newsletter coming out next week with all the dates for this term so please look out for it. Don't forget to sign up for our app, Schoop, which will also keep you updated - details are on the website and were sent out in a letter at the end of last term. 
Mrs Head 
Thursday 29th March
Our Well Done Assembly was lovely this morning as we got to see all the Pupils of the Term. All 16 pupils have worked hard and made progress in lots of different areas including maths, English, swimming and attendance. 18 pupils have managed to achieve 100% attendance since September, which is brilliant considering the snow and ice they have had to contend with recently. 
This afternoon we will all be entertained watching Cobden's Got Talent, I can't wait to see the performances!
I am pleased to see so many parents have already signed up to Schoop, our new app to keep parents informed with any news. I hope many more of you will sign up over the holidays - please come and see us if you need any support with this.
Have a lovely Easter holiday, everyone, and we will see you back at school raring to go on Monday 16th April.
Mrs Head
Friday 23rd March
Well, the highlight of my week has been watching the ducklings have a bath, very sweet! The farmer came to take them back to the farm yesterday so we were all sad, especially Miss Baum who had become a devoted duck mummy! We are hoping to get some school pets next term so if you have any ideas of what we could get please let us know. The children get so much out of visiting animals that staff thought it would be nice to have some permanently.
I've spent a lot of the week in meetings, one of the downsides of being a head, so I missed the Y3/4 performance on the Pied Piper. 
I've heard a lot of the songs being practised which sounded fantastic and Miss Caine tells me the performance was great. 
Don't forget we finish for the holidays next Thursday and return on 16th April.
Mrs Head
Friday 16th March
Well after two weeks disrupted by the snow, let's hope the weather is now becoming more Spring like - although looking out at the rain I'm not too hopeful!
It's been a week of babies here at Cobden and at home. Our tiny grandson, who was born just before Christmas very prematurely, finally came home on Sunday so a lovely Mother's Day present for his mum!  Miss Mueller is in school as I write this with her lovely baby, Aazra. He is absolutely gorgeous and currently having a tour of the school with mum meeting lots of new friends. We also have some very tiny, fluffy babies in reception class as they have some adorable little ducklings. I'm not sure who has been more excited about their arrival, the children or the staff! 
Mrs Head 
Thursday 1st March
I can safely say that Head Teachers hate days like today when we have to make decisions about closing the school. Obviously, the safety of pupils always comes first but I also have a duty of care to staff. Lots of staff would have struggled to get into work today and I've heard that it is very icy around school meaning it would also be difficult to walk to school for children and families. It is a no win situation for Heads as yesterday we had lots of grumbling about being open but I know there will also be parents today who have to take time off work and want us to open!
We will always do our best to open the school so learning isn't disrupted but, I am sure you agree, safety has to be prioritised over anything.
The weather forecast is not great for the next few days at all so keep checking the website for updates.
Thank you for your support.
Mrs Head
World Book Day - Thursday 1st March 2018
The theme this year is SHARE A STORY so rather than dressing up, we are inviting parents to come into school and share a story with your child. You can bring in a favourite book from home or choose a book from our class libraries. There are lots of activities on the WORLD BOOK DAY website.
So come and share a book next Thursday at either 9am to 9.30am or from 3pm to 3.30pm
More information about World Book Day can here found here
Wednesday 7th February
Thank you, everyone, for working so hard to improve attendance. We achieved an amazing 97.6% last week and our fantastic Y6 pupils had 100%! Last Wednesday we had everybody in school for the first time in ages. I hope this means all the horrid bugs that are going around are now cleared up and everyone is feeling better. Don't forget it is half term next week and the children finish school on Thursday (8th February) as it is a staff training day on Friday. 
I hope you have lots of exciting plans for the holiday and get lots of lovely Valentine's cards! 
Mrs Head
Monday 22nd January
Another week is starting at Cobden and I hope we are all feeling fit and raring to go as our attendance is very worrying at the moment. Last week our overall attendance was 89.6% which is shocking. I have been head teacher here for just over 10 years and attendance has never fallen below 90% during this time. I know there have been a lot of bugs and viruses but as soon as your child feels better they must be in school. We still have a lot of children arriving late for school which is unacceptable. We understand that there are one-off times when this happens but many children are late on a regular basis. If you know you struggle to get here for the right time then please try setting off earlier.
If children are not in school they cannot learn so please let's work together to improve this.
Mrs Head
Thursday 11th January 2018
Happy New Year from everyone at Cobden! This is a bit of a late new year greeting as things have been a bit hectic since we came back to school last week with quite a few staff falling ill (including me!). Our staff attendance is usually excellent so I hope everyone is back on their feet soon.
I hope everyone had a lovely Christmas and enjoyed the break. My family had a surprise start to Christmas when our second grandson was born 12 weeks early weighing a very tiny 1lb 13oz! He is doing amazingly well, we are very proud of him and can't wait until he is big enough to come home.
The children are all back and ready to learn lots more so here's hoping the spring term is another fantastic one at Cobden.
Mrs Head 
Wednesday 20th December
We have had a lovely end to term with Christmas parties, Christmas lunch and a lovely Christmas singalong to end the year of on a cheerful note! 
On  behalf of the staff, governors and pupils of Cobden Primary, 
Merry Christmas 
and
Best Wishes for 2018
Mrs Head 
Thursday 7th December
Please remember these important dates over the next couple of weeks:
Friday 8th December - Christmas Fair in the hall at 2.00. Children can be signed out of class from 2.00 to visit the fair.
Tuesday 12th December - Reception and Nursery Christmas performance in the hall at 2.00. Children can be signed out afterwards, including brothers and sisters in other classes.
Thursday 14th December - Year 1 and Year 2 Christmas performance in the hall at 2.00. Children can be signed out afterwards, including brothers and sisters in other classes.
Friday 15th December - Christmas Jumper Day - pay £1 to wear your Christmas jumper and all proceeds go to Save the Children Charity.
Tuesday 19th December - Christmas Dinner day 
Wednesday 20th December - Pupils of the Term assembly at 9.00 - will it be you?! Christmas singalong in the hall at 2.00. Children can be signed out afterwards. School closes for 2 weeks and opens again on Wednesday 3rd January 2018.
I hope to see as many of you as possible at all the events above.
Mrs Head 
Thursday 30th November
It's been a very chilly week as we head towards December and all the Christmas fun we have planned for the next few weeks.
Next week is our Christmas Fair and we are still in need of donations for the stalls so please help us if you can. It will be 2.00 next Friday and I hope to see lots of people there so we can raise funds for the school.
I'll be catching up with Santa this weekend and making sure he is ready to see us all!
Mrs Head
Friday 17th November 
Miss Caine and I have just been looking at our attendance data for this half term which is very disappointing. We have not met our target of 95% since coming back after the half term holiday. Attendance is one of the most important influences on a child's education. 90% attendance is the equivalent of having a day off every fortnight which means missing a month of education over the year. Imagine how much a child could learn in a month!
Please help us by bringing your children to school on time every day unless they are too ill. Children can come to school with colds and coughs, it's a normal part of growing up. We only ask children to stay at home if they have airborne tummy bugs or childhood illnesses like chicken pox. 
Mrs Head
Attendance so far this term.
Friday 10th November
We had some Heads and Deputies from other schools, our School Adviser and Mrs Porter (Chair of Governors) visiting us today to look at the children's learning in nursery, reception, Y1 and Y2. I was very proud at how well our children were working together and how they enjoyed showing our visitors their work. Our visitors were impressed at how nursery children had settled into their routines so quickly and at the phonics reception class were doing. In Y1 we saw some lovely written work as the children were writing instructions for making jam sandwiches for the "Tiger Who Came To Tea"! Y2 were doing some maths problem solving and doing some excellent subtraction. 
Well done, everyone - after all that hard work we're definitely ready for the weekend! 
Mrs Head
Tuesday 31st October
Welcome back to another half term at Cobden, I hope you all had a lovely half term. This week is an exciting week for the children with lots of things happening out of school. We had a long talk in assembly yesterday about safety during this time and looked at the rules below.
Have fun everyone but please keep safe.
Mrs Head
Friday 13th October
A big thank you to the staff at NISA. Through charitable collections they have raised £250 which they presented to the school in assembly. Oscar and Astrid accepted the cheque and are already starting plans, as school councillors, to discuss how to use the money to introduce school pets!
Friday 6th October
It's been a busy week again at Cobden. I waved Y5 off on their residential this morning, let's hope it stays nice and sunny for them. Mr Duckmanton has taken some of our house captains to a Youth Summit at the Civic Hall today where they will meet local councillors to discuss how money is spent on young people in Farnley. Y4 are busy doing their pedestrian training at the moment and learning how to stay safe on the roads. I've just tested two Y3 boys on their multiplication tables and I'm very impressed - well done, Joseph and Riley! 
Have a good weekend, everyone.
Mrs Head 
Friday 29th September
It has been monitoring week at Cobden this week which means I have visited most classrooms to see what everyone is learning and to check progress is being made now we've back for a month. I am very pleased with everything I have observed and I can see that the children have learnt lots so far this term. 
Next week is an opportunity for parents to come and see this for themselves so I hope you have all got appointments for parents' evening. It's really important for parents and staff to work together as we are all aiming for the same thing - the best for our children.
I will be around on parents' evening too so please come and say hello and talk to me about anything you are concerned about or, even better, anything you are really pleased about!
Mrs Head 
Friday 22nd September
We had a special visitor to our assembly this morning - Rachel Reeves MP. She talked to the children about her job and what she does in parliament and in her constituency. I was so very proud of our children as they asked some really interesting questions and were able to answer any that Rachel asked them too. Afterwards when I chatted with her I told that I had been Head here for 10 years now and don't want to leave and go anywhere else as I love working with the fantastic children of Cobden - I do feel old, though, when I realise I was the teacher for the many pupils who are now parents! Maybe when I get to the stage where I say "I taught your grandma" I'll think of retiring!! 
Well done, everyone, for being amazing ambassadors for Cobden and good luck to those children who said they aspire to be Prime Minister one day - when I can say "I taught the Prime Minister" I'll be very old but very proud! 
Mrs Head 
Rachel Reeves MP in Cobden assembly
Friday 15th September
We have just had our first Well Done Assembly of this school year and it was lovely to see how everyone was working hard and behaving well. A lot of classes have looked at the work of their class artists and done some brilliant work inspired by them - school will look like an art gallery when they are all displayed! Y5 are having a cooking day today as they are using our apples from the school trees to make a crumble - I hope they have plenty to share! 
Mrs Head 
Wednesday 6th September 2017
Welcome back to another year at Cobden! I hope everyone had a lovely holiday. I didn't go away anywhere but had some nice days out, especially when my grandson, Elijah, came with us. He's nearly 3 now so full of energy and eager to explore!
The children have settled in really well after their holiday, it was good to see them all looking smart in uniform in assembly yesterday. Miss Caine and I were very impressed this lunch time as it was so well organised to say it was only day 2 of the term! Some Y5 and Y6 pupils have been given responsibility for setting their tables and supporting the younger children and they are doing a brilliant job which is why it ran so smoothly. 
The children have all done well at remembering our new morning routine too and are lined up ready to start at 8.50, thanks to parents for supporting us with this too. Getting to school on time is so important and we need to make sure this continues.
Mrs Head 
Elijah and Grandad exploring Dalby Forest
Wednesday 26th July
Another brilliant year at Cobden has flown by and we are all ready for our summer holiday - let's hope this awful rain clears up quickly! 
Our assembly today was summed up by Ben in Y5, "Wow, everyone's getting a bit emotional!" We started with our fantastic pupils of the year who were chosen for all sorts of things but the main thing that shone through was their learning behaviour and attitudes towards school. 14 pupils achieved 100% attendance and were treated to a meal at Frankie and Benny's on Monday night.
Assembly ended with us saying goodbye to several adults who are leaving for different reasons but the star of the show was mum to everyone - Mrs Coe. Mrs Coe is retiring after being at Cobden for 30 years, longer than many staff and parents have been alive! She will be missed very much by everyone and assembly was awash with tears after the choir sang a personalised version of "Let It Be"! 
I wish Mrs Coe lots of luck for a happy, healthy and long retirement.
I hope you all have a lovely holiday whether you are going away or relaxing at home.
Mrs Head 
Goodbye Mrs Coe
Pupils of the Year 2016-2017
Thursday 20th July
I am writing this whilst eating a delicious pizza made by Cameron, Topsii and Zak in Y4 - it's amazing, with olives, basil and cheese on top which are three of my favourite things! Evening though we break up for Summer next week, the children and staff are all still really busy and working hard. Sports Day yesterday was a great success - well done to Rievaulx House who won the event. Unfortunately, I had to miss it as I was interviewing but the staff tell me the children were brilliant and the weather was just right.  Our discos on Tuesday night were enjoyed by the children and staff and the younger children were even treated to some magic tricks in between the songs! Last night Y6 pupils who behaved well all year went bowling as their chosen treat and represented the school well.
Thank you to all the staff who have given a lot of their own time out of school hours this week to help our children enjoy the end of term. 
I will be sending a newsletter next week with all the end of term dates on and holidays for next year. 
Mrs Head 
Friday 14th July
Happy 50th Birthday, Cobden!
We have had a lovely day celebrating our golden birthday. Everyone has been wearing something yellow or gold and our Summer Fair this afternoon had a golden theme and was a great success. We have raised over £1000 which is fantastic! Thank you to all the staff who have worked hard to set everything up and make delicious cream teas. Thank you to all the many parents and families who came and joined us to celebrate.
Have a lovely weekend.
Mrs Head 
Wednesday 5th July
I'm not sure where time is going at the moment! Term is passing so quickly that I'm not managing to put something on our website every week as I usually do. 
This week is an important week for Cobden and our brilliant pupils:
Yesterday Y6 SATs scores were released. For some unknown reason the Department of Education release them at midnight so I'm sure most Heads across Leeds and the rest of the country were as bleary eyed as me yesterday having checked the results in the early hours of the morning! I'm thrilled with our results which are better than Leeds averages in all subjects and better than National in maths and grammar. A very big well done to all Y6 pupils who, regardless of outcomes, have worked so hard this year and are more than ready for the challenges of high school. Although the children are taught by several teachers as they go through school, the job of the Y6 teacher is a very different and challenging one. Mr Kaczmarek has worked tirelessly this year in his determination to ensure the very best for each pupil and I cannot thank him enough for everything he has done.
Tomorrow is transition day in school and across Leeds. Our Y6 pupils will have their first taste of high school and all the other children will spend a day in their new classes with their new teachers from September. We will start and end the day with a short assembly and I can't wait to see what a good day everyone has. Y2 are usually the most excited as they get to go upstairs - what an adventure!! 
Friday is the day when reports are sent out to parents and I hope you will all be pleased with them. Please remember the teachers work really hard to write these reports so please read them and fill in the reply slip with a comment if you can. 
Mrs Head 
Friday 16th June
It's been a busy two weeks since we came back from half term. This week there have been lots of trips - Y6 have been kayaking, Y4 had an exciting day at Fanwood outdoor centre and Y5 visited Leeds Grand Mosque. Every time we have trips we receive comments on how well our children behave and how well they represent school. 
Hopefully, KS1 will visit Yorkshire Wildlife Park next week but there are lots of parents yet to pay. I would hate to cancel a trip but school cannot keep paying for trips because parents refuse to! Please try and pay some contribution if you can.
Mrs Head
Monday 22nd May
We've got a special visitor in school this week - Robi the Robot! He was introduced to us all in assembly this morning and will be working with every class during the week. In assembly he showed us how he can do Tai Chi and play football. He also took hold of Mr Duckmanton's hand so he could walk with him.
The children are all very excited about meeting and working with him and I am too! 
Mrs Head
Friday 5th May
Well it's been another short week of 4 school days but we've managed to pack a lot in.
In Well Done Assembly this morning we had lots of good behaviour and attitudes, some fantastic writing, brilliant art work and even an enthusiastic cricketer! It was good to see work in books that showed great improvement from the first page to the last piece of work, our children really do work hard when they come to school!
Y2 have started some of their SATs this morning and will be doing them throughout May. Y6 have a much stricter timetable and begin theirs on Monday morning with a reading test. Don't forget if your child is in Y6 they can come for a free breakfast every day next week to get their brains ready for the challenges ahead! Remember these SATs are a government tool used to judge schools and whatever scores the children get it doesn't reflect what fantastic young people they are with lots of skills that don't need to be proven by a written test! 
Mrs Head 
Monday 24th April
We have now been back in school for a week after the Easter holiday and I know you all had a great holiday and did some exciting things and visited some new places. I didn't go away anywhere but it was nice to have a break from early mornings for a couple of weeks!
I have been looking at the class pages and everyone had a busy week last week even though we only had four days in school.
It is Maths Day in school tomorrow so I will look forward to seeing all the problem solving activities everyone will be doing. 
Mrs Head 
Friday 31st March
We have come to the end of another term and it seems quite a long time since Christmas! We have had lots of bugs and illnesses to contend with so I hope they all disappear off with the Easter Bunny! 
We are all very excited about Cobden's Got Talent this afternoon and have just had a lovely end of term assembly where 16 superstars were awarded Pupil of the Term. As we have had such poor attendance this term, we only have 15 children with 100% so far so well done to them for being so healthy and resilient!
Next term brings SATs for Y2 and Y6 and Phonics Screening for Y1 so please make sure your children come to school every day. Punctuality is also important as several children regularly miss the beginning of the school day for no reason. 
I hope everyone has a fantastic Easter break - don't eat too many Easter eggs!
Mrs Head 
Friday 17th March
It's been Science Week at Cobden this week which has been lots of fun. The Science Dome is in the hall today which is an amazing experience that all the children throughout school enjoy. When I went in the hall one day Mr Duckmanton was working with some Y4 children who were doing an experiment bouncing tennis balls and basketballs. It was very interesting to see the different heights they could bounce when bounced at the same time which was something to do with physics that I didn't really understand! Y6 were describing the digestive and circulatory systems when I went in yesterday and were using some excellent science vocabulary. Y3 had a visit from a scientist for the day on Wednesday and did some exciting investigations. I'm sure all the class pages will be telling you more interesting science things this week so don't forget to look at them.
Our sick bug seems to be disappearing, thank goodness, so I hope our attendance starts to improve as everyone starts to feel better.
Have a lovely weekend, everyone.
Mrs Head 
Friday 10th March
It's been a busy week at Cobden but lots of children and staff have had a horrid sick bug so Mr Lancaster and his cleaning team have been really busy making sure everything is cleaner than ever and spraying disinfectant everywhere! Please remember if your child has sickness and/or diarrhoea they must stay at home for 48 hours after their last episode, not from when they started being ill. We have been ensuring the children wash their hands well so please check this at home too. Next week is Science Week so maybe Cobden can find a groundbreaking cure for these horrid little bugs!
Mrs Head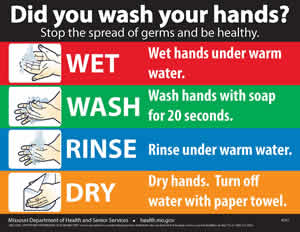 Monday 27th February
We had a busy but productive first week back last week and it was good to see so much good work in assembly on Friday.
Today is the start of book week in school and our theme for the day is "Bedtime Stories" so we are all wearing our pyjamas - I'm glad my car didn't break down on the way to school this morning! I remember having stories read to me at bedtime and still like to fall asleep reading now, although I'm a bit more hi tech and read a kindle now! There are some lovely pictures on our website of book week so please make sure you have a look.
I hope everyone gets to spend their World Book Day Voucher and has lots of fun reading this week. 
Who is your favourite author? Which stories do you like to read at bedtime? 
Mrs Head 
My grandson, Elijah, likes to read Peppa Pig stories!
Thursday 9th February
Well, here we are at the end of another half term and half way through the school year. It has been a very busy year so far and the next half will probably be even busier as we work towards SATs and then towards report writing. Our attendance has been disappointing so far this year so I am hoping it improves after the half term holiday, especially in Y6 where they will start preparing for high school.
I hope you all have a lovely break next week and look forward to hearing about all the exciting things you have done when we return on 20th February.
Do you think you will be anyone's Valentine this year?! 
Mrs Head
Tuesday 31st January
Over the last few days we have had visits from Head Teachers from other schools. I have been proud to hear all of them say how wonderful our children are. Some Heads watched the children in class with their teachers and commented on their manners and how enthusiastic they were about learning. Some groups of children were chosen to help us interview some student teachers who might train with us next year and they did brilliantly. At a time when our lovely government are making cuts to education funding and giving us Head Teachers a headache, it's good to sit back for a while and remember how fantastic our children are and how well they represent the school. Well done, everyone! 
Thursday 19th January
Today is Takeover Day and the Head Teacher is Mr Warren - have a look at the Takeover Day page on our website to see what we have been doing!
Thursday 12th January
Another busy week at Cobden is flying by. Everyone has come back for a new term raring to go and there is a lot of fantastic work going on in every class. Miss Caine was really impressed in assembly last Friday as all the children who were stars of the week were chosen for their attitude and for coming back after a holiday ready to work. 
There is talk of snow on the weather forecast but please remember school will stay open as long as possible. In the 10 years I've been head at Cobden we have only ever closed twice for the weather! If it is so bad we have to close we will put a message on Radio Leeds, Radio Aire and our school website. Let's hope the snow bypasses Leeds!
Mrs Head 
Tuesday 3rd January 2017
Happy New Year! I hope you all had a good Christmas and are ready for a new year and a new term?
We talked in assembly today about our hopes for 2017 and the people that influence and motivate us. We talked about the sad events of 2016 which saw the deaths of many influential people, including my teenage hero, George Michael. We also discussed some of the great things that happened last year, especially our brilliant Ofsted report.
Here's hoping 2017 is another fantastic year at Cobden.
Mrs Head
Monday 21st November
I am actually sat at home writing this today. I'm missing seeing everyone at Cobden but I'm unwell and won't be in school for a couple of weeks. 
I have been looking at the class pages though, and everyone has had another hard working week. I hope the nursery children save me a gingerbread man and I look forward to seeing the Y4 volcanoes and hearing about Y3 going to see the sculptures!
I'll be ringing school every day or emailing the staff to keep up to date with everything you are doing and will see you all in a couple of weeks.
Mrs Head
Monday 14th November
We're already in the middle of November - where does the time go?! I've already been hearing staff discussing Christmas performances which will be here before long. On the subject of Christmas, please don't forget we are having a non-uniform day on Thursday to raise money towards our Christmas Fair total. We are also asking for donations to the tombola, raffle and colour stalls. Please try and support our fair as all the money raised goes into school fund which benefits all children in school.
Also, please remember it is a training day on Friday this week - 18th November, so the school is closed to pupils.
Friday 4th November
Well, everyone came back after the holidays raring to go and we've had a busy, productive week at Cobden.
We reminded ourselves of the 6Rs at beginning of the week and it was good to see so many of them mentioned in assembly this morning. Resilience was mentioned the most with lots of children having a go with some really challenging work.
Mr Kaczmarek asked me to judge the Y6 half term homework project yesterday and my challenge was to narrow the excellent work down to two "winners". I know Mr Kaczmarek is planning to put photos of the projects on the class page so look out for those and well done to Rizwaan and Ruby who were presented with gift cards in assembly.
We have talked a lot about safety this week with children doing Trick or Treat and planning to attend bonfires and firework displays this weekend. Please have fun, everyone, but remember the safety rules we have talked about.
Mrs Head
Thursday 20th October
It's almost the end of the first half term as the children break up tomorrow for a well deserved holiday for a week. It has been a mainly good start to another school year. I have seen lots of excellent work in class, exciting things happening out of school and some great learning behaviours. The not so good thing for the start of this year is our attendance and we all need to work together to make sure that the children come to school every day and arrive on time. Please make it your new half term resolution to improve your child's attendance if it has got off to a disappointing start.
Have a lovely holiday everyone, and thanks to all the staff for all your hard work during a busy first term.
Mrs Head
Monday 10th October
What a busy week we had last week! I've just read the class pages and everyone had fun problem solving in different ways. Y3 had a great time at Brimham Rocks and Coldstones Cut on Tuesday - have a look at the photographs on their class page. Our Chair of Governors went on the trip and was really impressed with how everyone behaved and with their knowledge of the different types of rock.
I went to Robinwood to see the Y5 pupils on their residential on Saturday and had a lovely time. The children were kept busy all day and it was fantastic to see how they all joined in and had a go even when they were a bit wary. It is a really big responsibility to take children for an overnight stay, so a very big thank you to Mr Kaczmarek, Miss Smyth and Miss Caine for giving up their whole weekend to go with the children.
Monday 3rd October
This week is problem solving week in school so the teachers have lots of activities planned to really make everyone think! Are you good at solving problems? What skills do you need? In assembly last week Mr Duckmanton talked about solving problems on a play time and it was good to see lots of people trying out his suggestions. We had a problem of having a lot of staff out of school on Friday but solving that problem meant I had some time in nursery helping Mrs Bannister which was great fun! I made some dinosaurs and read a story about Harry and his bucket full of dinosaurs - the children were very good at roaring and I was impressed with their painting skills even though Mrs Bannister told me I'd made a mess!
Mrs Head
Friday 23rd September
Our fantastic programme of trips has got off to a good start this week. Year 6 had a trip to the Royal Armouries (look at the pictures on their class page) and Mr Kaczmarek reported that they were great ambassadors for our school. Year 4 visited a Sikh Gurdwara and met Mr Sagoo's mum and dad as well as learning all about the beliefs of Sikhism. Zak and Luke were in assembly this morning telling us all about the trip and how much they had enjoyed it. (see the pictures on the Y4 page) There aren't any trips next week but the week after is an adventurous week with Y3 visiting Brimham Rocks and Y5 going on their residential to Robin Wood.
Mrs Head
Friday 16th September
Another week has flown by at Cobden. I have seen some lovely artwork this week around school which has been inspired by our class artists. From some lovely Kandinsky style circles in nursery to Warhol and Picasso inspired work in Y5 and Y6, our school is like an art gallery. Y2 were like proper artists when they went outside to do their impressionist paintings of our school grounds!
We have also had some great work around school connected to Roald Dahl's 100th birthday especially in Y6 where they have produced some very professional pieces of writing about their own Dahl type characters. I have been deliberating about my favourite Roald Dahl book but I think it will have to be Esio Trot because not only is the book very good, but the film is lovely too.
What is your favourite book by Roald Dahl?
Mrs Head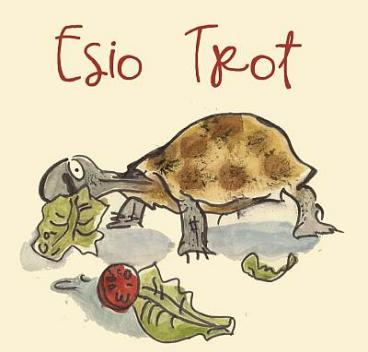 Friday 9th September
We've had a great start to the term this week. Our well done assembly was lovely this morning as I heard from all the teachers how difficult it was to choose just two people with everyone working so hard.
Lots of letters have been sent home this week about things that are happening this term. Please remember to pay things like trip money, milk and dinner money etc. Please can I ask you to try especially hard to be punctual as already we have had children missing learning by coming in late on a morning and some children being collected after 4 o'clock on an afternoon, which isn't fair on the staff who then miss their own preparation time supervising the children.
Mrs Head
Monday 5th September 2016
Welcome back to another new year at Cobden! I hope you have had a lovely holiday. I have been decorating a lot of the summer but we also went to Northumbria for a week which was lovely. The weather was gorgeous and some of the beaches were like Greece not England - the beach in the picture below is at Bamburgh.
We have already received lots of postcards from all over England and Europe so thank you to all of you who sent one - they are displayed opposite my office so come and see if yours is there.
Mrs Head
Pupils of the Year 2015-2016
Wednesday 27th July
Another year has come to an end as we all wind down ready for a summer break. Well done to all those pupils who have just been in assembly for being Pupils of the Year and also to those of you with 100% attendance, what brilliant achievements.
Time to say thank you........
Thank you to the fantastic Cobden staff team who work incredibly hard to ensure every pupil achieves their best as well as caring for them and helping them become wonderful citizens of the future.
Thank you to the governors who give their own time to support us all here at Cobden.
Thank you to all the parents and carers for your continued support and for sharing your amazing children with us.
Finally, thank you to all of the pupils at Cobden. You are the ones that keep me going when we have infuriatingly hard SATs and other ridiculous government initiatives that make me cross!
Although it sometimes feels as though we are only judged on academic results and data, I hope everyone connected with Cobden knows that this is only a small part of what we do here and that the most important thing is that the pupils are safe and happy and know that we care. The Cobden ethos can be summed up in the words of a pupil who sent me a card today - "You have helped me through some rough times and I just want to thank you."
Have a great holiday, everyone, and I'll see you in September.
Mrs Head
Tuesday 12th July
The end of a school year seems to be approaching very quickly with time flying by. Last week all our classes had a day with their teacher for next year and Y6 pupils went to the high school for the day. Everyone said they had a great time and are all looking forward to new classes. Attendance was on track last week and we need to keep this going until the end of term - please remember holidays have a very negative impact on learning, a two week holiday every year of primary school means 14 weeks of missed learning which can never be caught up.
Mrs Head
Tuesday 28th June
I hope everyone has had chance to look at the class pages this week and seen some fantastic photos. I love the ones of KS1 at the seaside - they are having so much fun! The KS2 pasta cooking also looks great and yesterday, when they were cooking pasta sauces in the kitchen, it smelt amazing.
Reception Class are excited this morning as they are going to Gym Magic this afternoon and Y4 and Y5 are having some first aid training today, so if you suffer a bump you know where to go!
Don't forget school is closed for a training day this Friday, 1st July, so you can all have a nice long weekend. Mrs Head
Friday 17th June
It's been an adventurous week for some classes at Cobden. Y6 had great fun kayaking at Yeadon Tarn and got very wet in the process.  I went to walk round Yeadon Tarn last Saturday and I have to say I wouldn't fancy falling in there; it looked very cold and I'd be terrified if one of the geese chased me! Y4 also got wet and muddy at Fanwood Activity Centre but still had great fun. What was lovely to hear was the teachers saying how some children were a bit nervous of having a go but, with encouragement, they tried hard and did things that really challenged them - well done, everyone! Check out the class pages for lovely photos of these activities.
Mrs Head
Friday 10th June
It's been a busy first week of the term and it has been great to see all the children come back with big smiles after the half term. The teachers have all had a busy half term as they have started report writing and I have started report reading. It has been good to see how much progress the children have all made over the year, especially with a new and very challenging curriculum. Although SATs are over for Y2 and Y6, the government still haven't finished testing the children! Y1 children will be doing their phonics tests next week and some Y6 children have been randomly selected to do a science SATs test.
We still have a lot of the younger children off school with chicken pox which seems to be in the air at the moment. However, there are still a lot of children off on holidays and missing a lot of school. I know it is more expensive to go in school holiday time (school staff are in the same situation!) but please try and avoid school time holidays if at all possible.
Mrs Head
Friday 27th May
It's the end of another half term and I think, after a visit from Ofsted and SATs, we are definitely ready for a holiday!
Thank you to all the staff who have worked incredibly hard, as always, and well done to all the pupils, especially Y2 and Y6, who have faced some challenging work over the last few weeks.
I am looking forward to a trip to London and some lazy days doing nothing much! I hope whatever you choose to do this holiday you have a great time. Don't forget Monday 6th June is a training day, so we will see you on Tuesday 7th June for the last half term of the year.
Mrs Head
Friday 20th May
What a lovely end to the week. I have been in the hall with the children from Y1 and Y2 dancing to Kwame D, a reggae band. It was lovely to see the children having such good fun, dancing with their friends and singing along to "Three Little Birds", a Cobden favourite!
Some Y5 and Y6 boys have just arrived back from a cricket match and I've been hearing tales of Alfie hitting the ball which then hit an escaped chicken - fortunately no harm done! Mr Duckmanton tells me that the boys represented the school really well, which is no surprise as I hear this after all visits out of school.
We heard in assembly how the netball team played well on Tuesday and Mrs Smedley was really pleased with Y5 when they visited Leeds Grand Mosque on Wednesday. Mrs Henderson was also impressed with Y6 and how well they behaved with visitors who came to do a production of "The Boy Under the Bed". The play was very intense and explored lots of grown up themes but Y6 showed how ready for High School they are by showing great maturity and empathy for the characters.
Well done, everyone, for being great ambassadors for Cobden when you meet new people and go out visiting interesting places.
Mrs Head
Monday 16th May
Last week was a busy week in school due to SATs in Y6 and Y2. I am sure you will have seen and heard the news that the tests for Y6 were challenging and that there were complaints from parents and teachers around the country. Although our children found them hard, I was so proud that they didn't give up and tried their absolute best which is all we can ask for. We need to say a big thank you to Mr Kaczmarek too who has worked hard teaching the children a vast amount of knowledge this year, although, no matter how hard he has tried, I still haven't mastered some of the grammar myself! As you will see on the Y6 page, they had a lovely treat of a cooked breakfast on Friday - the "Aaliyah Special" is now famous throughout Cobden! 
Well done Y6 and good luck Y2 as you finish your tests this week. 
Mrs Head 
Friday 6th May
It has been a short but busy week at Cobden. In assembly today I was impressed to see how challenging the work was in some classes and how much the children are enjoying it. In Y5 they are studying a poem that some people study at university! I hope you have time to look at the pictures on the class pages of trips this week - Y4 had a great time at Malham and Reception class were very excited about their trip to Tropical World.
Y2 and Y6 have been preparing for SATs which are much more challenging this year and have very high expectations. It's probably best that I don't say what I think of these tests on the school website! No matter how the children do in these tests, we all know that Cobden pupils are fantastic and won't be judged on one test alone but on all the creative, imaginative and wonderful things they do every day.
Mrs Head
Friday 29th April
My favourite day of this week was yesterday when I went to a sports festival with some children from Year 1 and Year 2 and had a great time - have a look at the PE page for some pictures and details of what they did. Although the children were fantastic at all the activities, it was their attitudes and behaviour that really impressed me and made it a fun afternoon.
In assembly this morning we saw lots of excellent work, including some very challenging maths and English work in Year 5 and 6. Year 4 are looking forward to their expedition to Malham next week and explained all the map work they had been doing to plan their route. They are even having a first aid lesson this afternoon but I'm hoping they won't need to practise their skills in that area too much!
I hope you are looking forward to a 3-day weekend - don't forget it is a Bank Holiday Monday so we will be back to school next Tuesday. Let's hope the weather cheers up!
Mrs Head
Friday 22nd April
It's been a busy start to the summer term at Cobden as we had our Ofsted inspection on Tuesday. The children and staff made me very proud to be head at Cobden and as soon as the report is published it will be on our website for everyone to see.
Over the holidays we had three new trim trails installed in the grounds and it has been lovely to see the children enjoying them this week in the nice, sunny weather.
There are lots of things planned for this summer term, especially in terms of school trips. Please make sure you have paid for your children as soon as possible.
Mrs Head
Thursday 24th March
I am sat listening to Y3/4 do the dress rehearsal of their performance and am really looking forward to watching it this afternoon, I hope lots of parents can make it too.
We had a Maths Day this week where the whole school did problem solving and reasoning. It was great to see the children running round school trying to solve different problems and puzzles and having lots of fun.
It is Easter weekend coming up so please remember that school is closed tomorrow and Monday but open again next Tuesday for 4 more days of hard work before a two week holiday.
I hope you all have a lovely Bank Holiday Weekend; I'm looking forward to a weekend of Easter eggs and watching Peppa Pig with 17 month old Elijah!
Mrs Head
Friday 18th March
We have had some exciting visitors and visits this week throughout school. The whole school have had workshops with the Safer Leeds Team called "Give Racism the Red Card" which have been interesting; we even did an activity in the staffroom at lunchtime about various celebrities and their beliefs which was great fun! Our youngest children in nursery had a fun morning at Temple Newsam Farm - I was very jealous to hear that there had been lots of baby piglets running around, I would have loved that! Y3 went to one of my favourite places, Bagshaw Museum, where they learnt all about Ancient Egypt and Y1 and Y2 had some very creepy, slithery visitors on Tuesday afternoon with their "minibeast" workshop. I sneaked in for a while and enjoyed looking at the snakes and reptiles, we even tickled a tortoise under his chin!
We finished this week with a great assembly led by our School Council. Instead of giving pupils certificates, the council gave them to their adults in school and thanked them for their hard work. It was lovely to hear what the children say about the adults and how much they appreciate the support we give them all. The children are the reason we all want to work in school but it is good to know they value us as much as we value them!
Don't forget that next week we are not in school for Good Friday and the week after for Easter Monday.
Mrs Head
Tuesday 8th March
Last week was so busy it flew by! Everyone had a great Science week and the rocket launches were spectacular with only a few people getting wet! I didn't get chance to visit the Science Dome this time but I know everyone enjoyed it and had lots of fun.
On Friday I spent the day looking at every English book in Key Stage Two which was interesting. I have had to remind quite a few children about their presentation and it would be good if parents could join me and the staff in reinforcing this when children are working at home.
Tonight and tomorrow is Parents' Evening and I hope to see lots of parents there. Don't forget, if you can't make it tonight and tomorrow please rearrange as it is important that you come and see teachers to find out about your child's progress.
Mrs Head
Friday 26th February
We are now midway through the year, where does time go?! I hope everyone had a lovely half term break. I started my week with an emergency visit to the vets after my poor cat, Bertie, was clipped by a car. He was very lucky and is fine now but I spent lots of half term keeping an eye on him and hiding medicine in his food!
Now that the evenings are becoming a bit lighter our after school clubs begin again next week which is something to look forward to. Our first Well Done Assembly of this half term was enjoyable this morning. I am so proud of how hard the children have been working on some very challenging topics especially in maths where we had some very tricky work shown to everybody!
Next week is our Science Week in school - would you like to be a scientist?
Mrs Head
Thursday 11th February
We had a very special assembly this morning to say goodbye and good luck to Mrs Spink. Mrs Spink is the longest serving member of staff at Cobden and has been here since 1985, totalling 31 years! She has kept our school clean, looked after the children on a lunchtime and made breakfasts at breakfast club. In assembly we looked at what was happening in the world in 1985 and listened to the top selling songs of the year. Each class made a little something to present to Mrs Spink and the staff are looking forward to taking her out for a few glasses of lemonade tomorrow!
Thank you, Mrs Spink, for all you have done for Cobden over the last 31 years. We will miss you lots but hope you enjoy a long and happy retirement.
Mrs Head and Everyone at Cobden
Friday 5th February
It's February already and half term is almost here! Next week is "Safety Week" in school and we will be having lots of visitors talking to us about online safety, road safety and lots of other times when we need to think about risks and dangers. Fortunately, when we ask children/parents to give us feedback about our school they always say they/their children feel very safe here which makes us feel proud. As head teacher, learning is clearly going to be a priority, but the fact that children feel safe, happy and well cared for in our school is the most important thing for me!
Stay safe this weekend and think about some of the things you will learn about next week.
Mrs Head
Thursday 28th January
Earlier this week Mr Duckmanton and I did a "Learning Walk" around school looking at all the classrooms. It was great to see so much work on display from both children and adults. Some of my favourite displays are the ones where parents add comments about how the children are learning new skills at home as it is lovely to hear all the interesting things that happen out of school. From sports and dance to cooking and baking, we are a very talented team at Cobden!
What is your favourite activity when you are not in school?
Mrs Head
Friday 22nd January
Another great week has flown by and we are already in the middle of this half term! I have seen some lovely work around school this week as Miss Caine and I have been in nearly all the classes to observe the children learning. We have been really impressed with all the things we have seen and the high level the children are working at. We have seen Spanish, Science, PE, ICT, PSHE and History lessons - phew, what a week! I was so proud to see how hard the children work and how much they enjoy a challenge. It goes without saying, that the teachers also work incredibly hard so that the children get as much out of their learning as possible.
I think we all deserve a nice relaxing weekend now!
Mrs Head
Friday 15th January
Poetry week has been fantastic and all the children have really enjoyed it; I love poetry so it has been a great week for me too! There has been a lot of poetry reading, writing and performing in school.
Can you think of your favourite poem? (One of mine is below!)
Can you recite a poem by heart?
How many poets can you name?
What did you like best about poetry week?
Mrs Head
The Owl and the Pussy-Cat by Edward Lear
I
The Owl and the Pussy-cat went to sea
   In a beautiful pea-green boat,
They took some honey, and plenty of money,
   Wrapped up in a five-pound note.
The Owl looked up to the stars above,
   And sang to a small guitar,
"O lovely Pussy! O Pussy, my love,
    What a beautiful Pussy you are,
         You are,
         You are!
What a beautiful Pussy you are!"
II
Pussy said to the Owl, "You elegant fowl!
   How charmingly sweet you sing!
O let us be married! too long we have tarried:
   But what shall we do for a ring?"
They sailed away, for a year and a day,
   To the land where the Bong-Tree grows
And there in a wood a Piggy-wig stood
   With a ring at the end of his nose,
             His nose,
             His nose,
   With a ring at the end of his nose.
III
"Dear Pig, are you willing to sell for one shilling
   Your ring?" Said the Piggy, "I will."
So they took it away, and were married next day
   By the Turkey who lives on the hill.
They dined on mince, and slices of quince,
   Which they ate with a runcible spoon;   
And hand in hand, on the edge of the sand,
   They danced by the light of the moon,
             The moon,
             The moon,
They danced by the light of the moon.
Tuesday 5th January
Happy New Year!
Welcome back to another new term at Cobden. I hope everyone had a lovely holiday. I enjoyed my time catching up with friends and family and having a good rest!
In assembly this morning we talked about how the children need to be responsible and need to remember things like reading at home every day, practising their times tables, doing homework, bringing kit and indoor shoes etc. Please help your child with any work they bring home and help them to be prepared with equipment and kit that they need. Most importantly, please make sure your child is punctual and comes to school every day.
Here's to another successful term!
Mrs Head
Friday 18th December
Another successful term has flown by. We've had a lovely last week of term with Christmas lunch, parties, the pantomime and a fantastic sing-along.
I hope you all have a good holiday and lots of fun during the festive season.
See you next term on 4th January 2016.
Mrs Head
Tuesday 15th December
The atmosphere in school this morning has been exciting as we all waited for the rocket launch! All classes in school have been finding out about Tim Peake, the British astronaut who has flown to the International Space Station. I watched the take off in the office with Miss Caine, Mrs Hunter and Mrs Reynard and then went to see what the children thought. It was very quiet as the children were transfixed but I heard some interesting and thoughtful questions being asked. Some of us in school could remember the excitement back in 1991 when Helen Sharman was the first Briton in space but, obviously, the children had never seen anything like it and were very proud to see the British flag taking off on such an adventure! I'm sure many of the classes will keep up to date with Tim and his colleagues over the next six months and will find out lots of interesting scientific facts about living in space.
Monday 7th December
Here we go into the last two weeks of term with lots of Christmas fun to look forward to!
The Christmas Fair was fantastic on Friday and we raised lots of money to put towards our fund for visits and visitors. Thank you to everyone who came along, Santa told me he was very impressed with the children and how polite they were!
As I am typing this I can hear the nursery and reception children practising their performance for later in the week, it sounds good so please come along and join us. The KS1 children are busy practising too with lots of singing and acting.
As well as lots of Christmas fun, we are at the time in a term when we reflect on our achievements since September.  Our curriculum continues to go well and the children are all making good progress in their learning. Behaviour has been excellent this term, with very few red cards being given out. The only thing we need to improve is attendance which hasn't been on target for most of this half term. Please make sure your child comes to school every day and is on time. I understand if they are ill they need to be at home but minor coughs and colds are not bad enough to stay off school with. Also, please try and make doctor and dentist appointments after school if possible; even if this isn't possible, these appointments do not need a whole day off school!
Thank you all for your support.
Mrs Head
Friday 27th November
It's been another busy and productive week at Cobden.
Last week's Takeover Day was brilliant and I had a good day working with Miss Holmes-Dixon. The rest of the mini staff did a super job too and all the staff were very impressed.
We have had more visits and visitors this week and it is always really pleasing to hear the positive things that are said about our children from people outside of school.
The next three weeks are going to be even busier as we prepare for the excitement of Christmas! Please don't forget to send any donations for our school fair next week and come and join us on Friday at 2.00.
A letter has already been sent out about Christmas Lunch so please send those back ASAP so we can order the food and watch out for a letter about the pantomime next week.
Mrs Head
Thursday 19th November
It is Takeover Day today so the Takeover Head Teacher, Miss Holmes-Dixon, is going to write this page today.
Today has been amazing ! We ran an assembly which was quite scary at first but I got used to it. Next we went around school on a learning walk and assessed all the classes. Later on we are going to sort out the pantomime. I love being head teacher because I like to be in charge and talking to people. I listen to others and share ideas. I wanted the job because it would be a great experience for me. I can't wait for the afternoon. It will be so great.  
Miss Holmes-Dixon 
Thursday 12th November
I have just been in a meeting with the people from Hays recruitment agency who are helping us interview and appoint the pupils who will be doing our jobs on Takeover Day. They were very impressed with our children and how they talked about their hopes for the future and why education is important. I was bursting with pride as I listened to what they said!
Children from Y1 through to Y6 were interviewed and will now be appointed to jobs for next Thursday.
Please look at the Takeover Day page next week for more details.
Mrs Head
Monday 9th November
I've just read all the fantastic class pages and can't believe we've managed to pack so much into a week!
We've had a great start to the half term and I am sure it will continue. The teachers have all been saying how our children are always so well behaved and how well they represent us when out of school. Every time we go on a visit we have people approach us to tell us how lovely our children are, which makes me really proud.
Our fundraising committee are busy planning our Christmas Fair at the moment so please watch out for a letter from them. It will ask you for donations but, most importantly, it will tell you about booking a visit to Santa!
Mrs Head
Monday 2nd November
Welcome back to another half term at Cobden. It was lovely to hear about all the exciting things you have all done over the holidays. I had a great time in Edinburgh seeing all the sights. I particularly enjoyed my visit to the zoo where I saw Yang Guang the panda, one of only two pandas in the UK. The other panda, Tian Tian, was in the zoo but didn't want to come and meet her visitors on that day!
This is a picture of Yang Guang so you can see how close I managed to get - I was very excited!!
This next half term is also exciting with all the fun of Christmas to look forward to! I will send a letter later this week as there are lots of important dates to remember.
Mrs Head
Tuesday 20th October
Our assembly this morning was about reflection and being reflective as we looked back over the first half term of the school year. Year 6 told us all about their work on autobiographies and how they are a good example of someone looking back on their life. We discussed Back to the Future 2, as it is in the news at the moment, and I reflected on all the changes in my life since watching that film in 1989! I remember thinking 21st October 2015 was years away and now it is tomorrow - wow!
The children enjoyed reflecting on what they have learnt this term so far and it was fantastic to hear the wide range of things that they have covered in the curriculum already. If you haven't managed to come into school and meet your child's class teacher yet, then please try and come in soon as I'm sure you will be very impressed to see how they are doing. 
We break up for half term on Friday and return to school on Monday 2nd November. I am looking forward to going to Edinburgh for a few days and am particularly excited about visiting the zoo! I hope you all have a lovely holiday - please stay safe on Trick or Treat Night.
Mrs Head
Monday 12th October
I have just been looking at some of the photographs and videos from Robinwood where Y5 have just spent the weekend. They had a fantastic time doing all sorts of adventurous activities and having lots of fun. According to the staff who went, the children were really well behaved and were superb ambassadors for our school. I'm sure Y5 children and parents will also join me in saying a big thank you to Miss Caine, Mr Kaczmarek, Mrs Smedley and Miss Mueller who all gave up their weekend to make sure the children had a good time. 
KS1 also had an interesting day out at Thackeray Medical Museum last week and Y3 are looking forward to exploring Brimham Rocks on Wednesday so there is a lot happening at the moment to give our children lots of exciting experiences out of school to enhance their learning in school.
Mrs Head
Thursday 1st October
October already - where did September go?! It's been a busy and enjoyable week at Cobden. It was lovely to see so many parents at our parents' evenings this week and thank you all for lots of positive comments. It is a long day for staff but it's all worthwhile when we hear how pleased you all are with our school. Also, thanks to parents who contributed to children's learning assessments by telling us all the interesting things pupils can do or are learning to do out of school. We have displayed these comments in each part of school to show how valuable parent observations and input are to our work in school.
Our Cobden Team is very strong as we all work together for the children and with the children.
Mrs Head
Friday 25th September
We have just had a lovely Well Done Assembly where "attitude" was a word used by most of the teachers. The children in school are all working hard and displaying fantastic attitudes towards their learning which is great to see. Don't forget it's parents' evening next week. I apologise for the typing error on the back of the letters I sent out which said November; it isn't in November it is definitely next week! Parents will be given a parent pack full of information so please make sure you make an appointment to see your child's teacher.
We have had one parent put themselves forward to be a parent governor so we still need one more - please come and see us if you are interested.
Have a lovely weekend, everybody.
Mrs Head 
Thursday 17th September
Another week is flying by at Cobden and everyone is working hard. Lots of letters have been sent home during the last two weeks with allsorts of information for parents -
Please remember to pay your £20 contribution towards all our fantastic visits and visitors this year.
If your child has asked to go to an after school club, please make sure you know all the details of times etc
You have got another week to apply to be a parent governor at Cobden. Please remember you don't need a background in education, you just need to be an enthusiastic parent who wants to support the school now and in the future
Parents' evening letters will be coming out on Monday so please look out for these and try to come and see your child's teacher on 29th or 30th September
Mrs Head
Wednesday 9th September
Welcome back to another year at Cobden! I hope you all had a lovely holiday, I have enjoyed reading the postcards we received from some of you.
In assembly yesterday the children all looked very smart and all assured me they were ready for lots of learning and fun. We reminded ourselves of all our rules and the values that we have at Cobden. We met our new school council and our house captains so please keep an eye on the website for their photos so you know who they are.
I will be sending a newsletter later this week and all the class teachers will be sending one too - they can also be found on the website on the class pages.
Mrs Head
Monday 20th July
We are almost at the end of another great Cobden year. I've just been looking back through my pages and the class pages and I can't believe how much we have packed into 39 weeks! We have had some brilliant visits and visitors and the feedback from the children has been so positive that trips for next year are already planned and booked. I am also proud to see how positively staff have approached the new curriculum and planned some fantastic learning experiences in the classroom - the Y4 pictures of fishcake making last week really made me smile.
I am looking forward to the Majorcan sunshine - this time next week I will be there - yippee! I have also got lots of jobs at home planned so no doubt the holidays will fly by!
Thank you, parents, for all your support this year and for all the positive feedback we receive from you. Thank you to all the staff who have worked very hard, as always, to ensure all the children make great progress and reach their potential. Most of all, thank you Cobden pupils - you are amazing and you make Cobden a super place to be every day. Good luck at high school, Y6, I am sure you will achieve great things in the future after making such an excellent start here.
Have a fantastic holiday, everyone! See you on 8th September.
Mrs Head
Friday 3rd July
What an exciting day we're having today - I've just been in the dinosaur dome with Y1 and Y2 which was brilliant. It was so realistic that when we were flying through the air to see the dinosaurs I was a bit dizzy! All the classes have been in to the dome to experience all sorts of things including space and under the sea - we have already booked for next year it' been so fantastic and thank you Miss Wilton-Jones for organising it for us.
Although it's been a hot week, we've still been busy and doing lots of learning indoors and outdoors. We had a great day yesterday when the children met their new teachers and learnt all about their classes for September.
Please check your child's book bag tonight as reports will be sent home. I have read all of them and am very proud to see how well the children have done this year and hope you will be proud too. The teachers spend a lot of time writing reports so please take time to read them and share them with your children. We would like to see lots of signed sheets saying you have read the reports, please!
Mrs Head
Wednesday 24th June
Where did last week go?! As you will see from the class pictures, there was a lot happening last week in every class. We got to see how hard everyone had worked during Friday morning's assembly where we saw fantastic puppets in reception right through to hearing about canoeing in Year 6. Year 2 weren't in assembly as they were working hard at a skipping festival where they represented our school really well.
As I am sat here I can hear Y5 and Y6 singing away and practising their end of year performance which sounds great. I have sent a newsletter this week with lots of dates on so please make sure you ask your children about it.
Please don't forget that this Friday, 26th June, school is closed for a staff training day where all the teachers will be having some training on music and using film in literacy as well as starting our curriculum planning for next year.
Mrs Head
Friday 12th June
Another great week has gone by at Cobden. There have been lots of sporting activities again with after school clubs, a rugby coach to Y2 and Y4 taking part in an event at The Farnley Academy. As I write this page, Y2 are having a fun time doing "Balanceability" training so that they are ready for cycle training when they are older. Y6 have got a visitor in today from African Voices to talk to them all about life in Africa.
The teachers have been busy writing reports and I have been busy reading them - "helped" by my cat, Bertie, who knocked coffee all over the Year 6 reports after I'd spent ages writing on them!
We had a photographer in school the other week to take photos for a new school prospectus we are working on and Miss Caine and I have been looking at some samples this week, which are really lovely; it will be a difficult job to choose which ones end up in the prospectus.
Next week we are going to have a focus on punctuality as too many children are coming to school late at the moment. I will be sending a letter out about this later today but please help by getting your children here before 9.00.
Mrs Head
Friday 5th June
We've had a fantastic start to the last half term this week. Year 5 have had great fun being archaeologists and trying to discover what lies beneath the fields of Cobden; apparently the area was farmland for hundreds of years with a railway line nearby leading to the quarry. The oldest thing they uncovered was 100 year old tobacco pipe - I wonder who it belonged to?
Yesterday we had the "Prokicks" challenge in school which was a bit noisy but great fun - well done to all the people who had the fastest kicks and collected lots of sponsor money.
We have also had a great sporting week with both cricket and netball teams doing well. The Y6 girls cricket team are through to the Yorkshire finals which is really exciting for them. Don't forget to look at our PE web page for sporting updates and pictures.
Let's hope the rest of this term continues as well as the first week.
Mrs Head
Friday 22nd May
We're already at the end of another busy half term, with only half a term until the end of the school year. Well done to those of you who have taken part in "Walk to school week" this week and left the car at home. I was very impressed to watch Year Four's class assembly on Tuesday. Although it was about Rivers, a geography topic, they had covered so much more with English, Maths, Science, Art, Music and PE all being included. I think the favourite part of my week has definitely been the mobile farm visit yesterday - I bet I'm the only Head Teacher in the country who had an alpaca led into her office by the Deputy! I've put a picture of Holly the alpaca below, she was lovely and so was her friend, Chocolate, who stayed outside to nibble the grass.
I hope you all have a lovely holiday and I'll see you all on Tuesday 2nd June for the last half term of the year.
Mrs Head
Holly the Alpaca
Monday 11th May
I have just been reading the class pages from last week and am impressed to see how many different activities are being done both inside and outside of school. Y3 had a fantastic time at Bolton Abbey, although, as Mr Witcomb told them, I would have run a mile if a duck tried to eat my sandwiches - poor Oliver! The River Study that Y4 have been doing is something that I remember doing at High School but you would never know this was such high level geography and science work when you see how involved the children are and how much they are learning from it. Well done, Miss Caine for paddling in the very murky Humber Estuary to get a water sample and well done, Bonnie, who brought some water from the River Thames in London! I'm sure Yorkshire water was much better! I was also impressed to see the ICT skills in reception with Trixii teaching all her friends how to use the laptop - you can help me with mine, Trixii!
Y6 have a hard week this week as they have to do their SATs tests but they got off to a positive start with their reading this morning. Roll on Friday, Y6, when you can have a break from tests and have some fun!
Mrs Head
Tuesday 5th May
I hope you all had a nice long Bank Holiday weekend?
Last week was another busy one here at Cobden with all sorts of activities going on and being planned for. On fine days it has been really nice to see everyone working outside and making full use of our grounds and outdoor areas. I know Y1 and Y2 had a great time flying their kites at the park, it's a shame that wasn't a particularly good weather day though!
Lots of visits and visitors are still planned for the rest of term so here comes the nagging ........ please read the letters below and ensure you have paid you bargain price of £20 as soon as possible!
Year 6 have their SATs tests next week and must be on time for school every day - breakfast club is free for Y6 next week so please make use of it.
Mrs Head
Tuesday 21st April
Welcome back to the final term of the year.
I hope you all had a lovely break and managed to eat plenty of Easter eggs? I had a busy time catching up with lots of people that I never manage to see in term time, I had a lovely, relaxing spa day, did some shopping and booked a holiday in Majorca to look forward to in the summer!
All the children have come back to school raring to go and Y6 and Y2 are working especially hard towards their SATs assessments. The weather has been fantastic and it is great to see all the children using our grounds for playing and learning.
Miss Caine and I are getting used to our new office layout and we have some new meeting rooms and work spaces in school. I need to say a very big thank you to Mr Lancaster and Mr Geraldie for sorting everything out with the builders over the holidays and working really hard to get school ready for us to work in again.
Mrs Head
Monday 23rd March
We're at the start of the last full week of term as next week we are only in for four days. I hope everyone had a good weekend - I had a great time looking after baby Elijah, who is now 5 months, and visiting some tiny 3 week old kittens with my nephew who is going to be dad to one of the kittens when they are old enough to leave their mum.
As you will see from the class pages, our "Aspiration Week" was a success last week with the children being very ambitious about their future and what jobs they would like to do. It's good to know there are some future Head Teachers out there so I can start planning my retirement in a few years!
The next couple of weeks are going to be very busy in school with the Y3/4 performance, Cobden's Got Talent and lots of trips out of school (have you paid your trip money yet?!) so please help us to have a fun time by getting your children to school on time every day. The teachers have sent letters for any trips which will tell you whether your children need to bring anything for that day.
Mrs Head
Friday 13th March
It might be Friday 13th but it's been another fantastic week at Cobden! I'm just sitting in my office listening to Ella from Y4 play the piano in the hall - I hadn't realised she had such a talent. There have been auditions going on all week for Cobden's Got Talent and if these are the auditions I can't wait for the final! Every pupil in school has had some one to one time with their teacher this week to review their work and plan the next steps for more progress during the rest of the year. Parents have also been in to meet teachers and we have had some very positive feedback - thanks to all of you who attended. If you couldn't come to parents' evening please try and rearrange to see your child's teacher as this is really important.
We have had some fantastic sportspeople representing the school this week - our cross country team and our netball team both did really well and made us all proud. Mr Kaczmarek always puts reports on the PE section of our website so please have a look.
There have been lots of busy children making special cards for special people this weekend so I hope all the mums are spoiled on Sunday and have a lovely day!
Mrs Head
Thursday 5th March - World Book Day
We are having a fantastic day today. I was really proud in assembly to see how many people had dressed up as a character from a book and it's definitely the first time I've taken assembly dressed as Mary Poppins!
Miss Caine has been taking lots of photos and I'm sure there'll be lots to see on the website later.
The children have enjoyed two visits from authors this week and are interested to learn how to write or illustrate a book - maybe the next JK Rowling or Roald Dahl is a pupil at Cobden? You never know!
Don't forget to spend your World Book Day vouchers!
Mrs Head
Monday 23rd February
Welcome back to a new half term, everyone. Let's hope it is as successful as last half term or maybe even better?
I've been hearing in assembly this morning about all the exciting things the children have been doing over the holidays - the Valentine's Fair seems to have been very popular! My holiday was lovely but I didn't do anything as exciting as going to the fair. I met up with Mrs Hughes last week who is really enjoying her retirement although I'm sure she misses us lots!
This half term looks like it will be a busy one as there are lots of visits and visitors planned to enhance our curriculum - please make sure you have paid any trip money you still owe. Parents' evenings will be on 10th and 11th March so please make sure you can come and meet with your child's teacher, a letter with more detail will be sent the week before.
Last half term finished really positively as we had a review of all the data in school and a visit from our School Improvement Adviser. Our data shows that all children are making excellent progress with lots of them working above where they are supposed to be which is brilliant. Our School Improvement Adviser was very pleased with our school and started her report saying "there is a positive ethos and climate which permeates throughout the whole school." Even though I know our school is great, it's nice when other people think the same!
So on that positive note, here's to another terrific half term at Cobden.
Mrs Head
Friday 6th February
It's been another busy week at Cobden with only one more to go until the half term holiday.
Something that has been really good to see this week is how pupils have represented our school either when visiting somewhere or when visitors come in. Y1 had a visit to church this week and Miss Mueller was delighted with how well the class behaved and impressed with the mature questions they asked Reverend Kingsley. Y2 had a fun time at a multi skills sports afternoon at the Farnley Academy and Miss Wilton-Jones said she was very proud of how they took part and were super sportspeople. On Thursday the whole school had an assembly and workshops with some visitors about hate crime and the visitors said how impressed they were with all classes and how they contributed and behaved.
As you know, these visits and visitors are a core part of our curriculum and I was very proud to hear how well the children had represented the Cobden Team - well done, everyone!
Mrs Head 
Friday 30th January
Where has January gone?! I can't believe it will be February over the weekend but am glad that this might mean the awful weather improves.
This week has been as busy as always at Cobden. Miss Caine and I enjoyed our visit to Y2 yesterday and we were amazed that they know so much geography information about the North and South Pole. We also enjoyed our visit to Leeds Art Gallery on Monday with Ellie and Bobbie from Y6. Each term our school borrows some art work from the gallery and Ellie and Bobbie helped us choose for this term - come and have a look at what they chose on the wall opposite the school office (have a look at our "Takeover Day" page to see some photos of Ellie and Bobbie deciding what to choose).  
Well Done Assembly really made me smile this morning as the teachers and children are all working so hard with the new curriculum. I am very proud of Charlie in Y6 who has done a fantastic piece of L6 writing - come and read the copy that is on my office door. I loved looking at Oliver's (Y2) Learning Log where he had done some excellent research on the composer John Williams and was amazed at Chloe's (Y5) gymnastic ability as she somersaulted across the hall to demonstrate why she had won a cheerleading trophy! Lots of children were in assembly for demonstrating their knowledge of new and challenging maths methods and are meeting the higher expectations of the curriculum - well done, everyone!
I'm looking forward to a relaxing weekend and going for a delicious Greek/Turkish meal tomorrow night. I hope you all have a great weekend and come back raring to go for another fab week at Cobden.
Mrs Head
Monday 26th January
Last week was another great week at Cobden even with the snow and ice coming along. As I mentioned before, Miss Caine and I went in to see what was happening in Y5 and Y1 and we were very impressed with the outstanding learning we observed. Both classes were being very creative and producing some detailed art and DT work. This week we will be in Y2 and next week Y3 which we are really looking forward to.
We had an interesting discussion in assembly today about our "Wonder of the Week" - what three things would you take to a desert island? Some of the children really put me to shame as they thought very practically about fishing rods, barbecues, water, shelters etc. whereas I decided on my Fiancé and my two cats - not very practical at all!!! 
I think I'd better go do some brain training and develop my thinking skills now!
Mrs Head
Monday 19th January
Another fantastic week flew by last week. Miss Caine and I will be in each class over the next couple of weeks looking at how the children are learning and behaving. We had a lovely time in nursery, reception and Y4 last week and Y6 this afternoon. A lot of the topics that children are learning about at the moment are very challenging - in Y4 last week they were doing geography that I covered at GCSE level!
Later this week we will be in Y1 and Y5 and can't wait to see what awaits us!
Mrs Head
Friday 9th January
The first week of term has been brilliant and the children had lots of interesting things to tell us about their holidays in assembly on Tuesday. It was good to see everyone looking smart in school colours but worrying to see how many children did not have indoor shoes to change into - please help them to get sorted with this as if their outdoor shoes get wet or muddy it's uncomfortable to stay in them all day.
I enjoyed well done assembly this morning as everyone had clearly started the term with an excellent hardworking attitude. We saw good work in geography, history, reading, writing and maths and heard about good behaviour, positive attitudes and children being really kind and helpful. Well done, everyone!
On the first day of term I gave all children in school, from reception to Y6, a pencil case with everything in they need to work in their own time. Every child should bring a Learning Log home every week which helps extend their learning in school and encourages them to be responsible for their own learning. Please, please help us with this by supporting your child at home as it really does make a difference.
Mrs Head
Saturday 3rd January 2015
Happy New Year, everyone! I hope you have all had a lovely Christmas and enjoyed the break. I have had a lovely time with my family and friends and have got lots to tell you all next week.
Are you ready for another fantastic hard working term? I'm looking forward to seeing all the children on Tuesday and hearing about their holidays - remember Monday 5th is a teacher training day. The teachers will be looking at assessment all day on Monday so make sure you have lots of smiles for them on Tuesday morning!
See you on Tuesday.
Mrs Head
Friday 19th December
Phew! What a week! As you will see from the class pages, the main word this week has been fun! Everyone has enjoyed parties, the pantomime, Christmas dinner, the singalong and lots more. It's fantastic looking back over  the class pages for the term and seeing how hard the children have worked and how much fun they have had. This is due to the extremely hard work of all the staff and I would like to thank them very much and wish them an enjoyable break.
I am looking forward to catching up with all my family and friends over the holidays and enjoying some seasonal food and drink!
Merry Christmas to everyone, thank you all for your support this term and we will see you on 6th January 2015.
Mrs Head
Monday 15th December
As you will see from the class pages, last week was very busy but lots of fun at Cobden. The performances by the younger children in school were brilliant, I was very proud to see how the children had learnt their lines and were so confident when performing in front of lots of adults. There was a lot of glitter flying around as everyone started work on cards and calendars and the Christmas tree looks lovely with every child in school making a decoration for it.
While the children were working hard, the teachers were too as we looked at the data for this term. I am pleased to say that every child in school has made progress this term which demonstrates how hard we have all worked. Well done, everybody!
We have another busy week this week with parties, pantomime, Christmas lunch and the singalong to look forward to.
Ho, ho, ho!
Mrs Head 
Friday 5th December
I've been at home with a nasty bout of flu this week so am feeling a little sorry for myself.
I have been in touch with Miss Caine every day and she has, as always, done a brilliant job while I'm away.
I'm pleased to hear that the Christmas Fair raised a good sum of money for school funds and would like to say a very big thank you to all the staff and volunteers who worked so hard to make it a success. Unfortunately, I'm a bit upset to hear about the behaviour of a small number of parents who seem to think it is acceptable to shout at staff and volunteers and use foul language when in school. Please remember your manners when you are in our school. A school is a place for children to feel happy and safe not to be exposed to unacceptable language and behaviour from the grown ups who are supposed to be their role models. I know this a small number of parents so thank you to the majority of you who support us in all that we do and help us in tackling this unsuitable behaviour.
The next two weeks will be hectic in school and we want everyone to be involved and enjoy the festivities so please remember the true spirit of Christmas when you visit us - peace and goodwill to all!
Mrs Head
Friday 28th November
Another week has gone speeding past leaving us with only 3 weeks of term left, where has this year gone?!
There are lots of preparations going on for the Christmas Fair and Christmas performances - don't forget to keep an eye on the website for dates so you don't miss anything. Letters will be sent on Monday about Christmas lunch and the pantomime so please look for those and send them back as soon as possible.
Have a lovely weekend, everyone; I'm looking forward to babysitting 5 week old Elijah tonight and seeing my guitar hero, Slash, tomorrow!  
Mrs Head
Monday 17th November
As you will see from the class pages, last week was busy at Cobden. We started the week thinking about Remembrance Day and I was really impressed with the high level of poetry the Y6 children were studying and writing.
We had some interesting assemblies last week. Mr Duckmanton did some exciting science experiments and showed us what happens when a mint and some cola are mixed! Y5 and Y6 had a talk with a police officer about hate crime on Wednesday which really made them think. It was lovely to have Mr Mosey playing Christmas songs on the piano on Thursday but worrying to think it's only 5 weeks until Christmas - if only I was like Mrs Fowkes who has done all her Christmas shopping already!
I have just been outside on playground duty. I was wrapped up in a big coat, scarf and gloves and was still cold so couldn't believe it when I saw children playing out in just t-shirts! Please make sure the children have warm coats and a change of shoes now that winter is here. Our grounds are fantastic but do get muddy in the winter so please help us keep school clean by making sure the children have indoor shoes.
Mrs Head
Thursday 6th November
This week is a a bit of a sad week at Cobden as we say goodbye to Mrs Scholefield, our school caretaker, as she starts a very well deserved retirement.
Mrs Scholefield has worked at Cobden for nearly 27 years which is longer than some of the staff have been alive! She started as the school cook but then took over as caretaker. I know we are supposed to say superintendent in these modern times but I continue to refer to Mrs Scholefield as caretaker (or Nana Syl!) as that is exactly what she is - someone who takes care of the school and everyone in it. We will all miss her and I'm not sure who will provide us with the comedy moments now she is leaving!
Mrs Scholefield is being replaced by Mr Lancaster and he will be assisted by Mr Geraldie so this is also a time to welcome them to the school.
I am sure you will all join me in saying a big thank you to Mrs Scholefield and in wishing her all the best for a long, healthy and happy retirement.
Keep in touch Nana Syl!
Goodbye and good luck, Nana Syl! x
Friday 24th October
Today I am writing this whilst dressed as a fortune teller and sharing my office with a pink cat that looks remarkably like Miss Caine! It has been Magic Week at Cobden so today we are finishing the week in magical costumes. All the children and adults look fantastic and Miss Caine is currently taking pictures around school to put on the website for you all to share. The children have learnt lots of magical things this week; I have seen lots of tricks, heard spells being prepared, smelled the potions baking and even seen lots of magical maths - I am slightly worried that Year 4 can now work out my credit card number though!
Today is also the last day of quite a long first half term and I think we are all ready for a holiday! Miss Caine and I have been looking at a lot of data this week and are pleased to see how much progress all the children have made over the last eight weeks. I am also really pleased with the excellent behaviour in school this term. We had a visit from another head teacher yesterday who commented on the wonderful learning atmosphere in school and how in every class all the children and staff were working hard and how everything is really positive. What a lovely way to finish the half term!
I am hoping to catch up with some friends over my holidays and maybe have some nice days out. I hope everyone has a good week off and that the children stay safe if they go out for "Trick or Treat" next Friday. See you all on Monday 3rd November for another fantastic half term.
Mrs Head
Monday 13th October
As I said last week, I have been in different classes looking at their learning. After visiting Y3 and Y5 last week, I'm now looking forward to visiting Y1 and Y2 this week. I've seen lots of fantastic work, learning and behaviour and am very proud of the pupils and the staff. Yesterday I came to school to meet Y5 from their residential at Kingswood. As you'll see from their page, they have had a very exciting weekend doing all sorts of activities - I bet they all slept well last night! I'd like to say a very big thank you to Miss Caine, Mr Kaczmarek and Mrs Smedley for giving their weekend to take the children to have such a great time and for keeping them safe.
Thank you to all the parents who came through all the dreadful rain to our parents' evenings last week, it was good to see so many of you there meeting the teachers and supporting them with your children's learning. If you didn't manage to come last week there is still plenty of time for you to arrange to see the teachers another time as it is important you know how your child is learning.
Mrs Head
Monday 6th October
Over the next couple of weeks I will be spending time in each class looking at how the children are learning and behaving. I enjoyed my morning with Y4 last week where they were working hard on writing instructions and calculating perimeter - I was very impressed to see Isaac and Kieron calculating perimeters with decimals! This morning I was in Y6 where they were practising their descriptive writing and thinking about different measures. One group was learning about converting measures and doing some very challenging level 5 work - wow! I'm looking forward to being in the other classes and seeing what everyone is learning. The teachers work exceptionally hard to plan lessons that are really interesting and fun and that meet the needs of all the children which is why all the learning I saw was brilliant!
Mrs Head
Monday 29th September
Hola!
As you can see from our class pages, we had a great time with our introduction to Spanish. The salsa dancing was fantastic and I enjoyed watching some videos of reception children doing Flamenco dancing too. Y6 enjoyed their visit to the art gallery and museum - I wish I had been able to go with them. The teachers are busy this week preparing for parent consultations next week, so please make sure you send your reply slip in and make an appointment. 
I am going to the Town Hall today to represent the school at the memorial service for Ann Maguire; we talked about her in assembly this morning and had a minute's silence to show our respect for someone who sounds to have been a wonderful teacher. 
Mrs Head
Monday 22nd September
Last week was another busy week as you will see from the class pages. Y4 were very brave thinking about what they would look like when they were older - needless to say, the staff weren't as enthusiastic about this activity as the children were! The author visit from Jason Beresford was brilliant; I recommend his book, "The Fabulous Four Fish Fingers", it is really funny and can be enjoyed by children and adults. Mr Kaczmarek and I went to a PE conference on Thursday where we were reminded of all the fantastic sporting events the children had been able to join in over the last year. I was very excited to meet Jamie Jones Buchanan from the Leeds Rhinos who was there with the Challenge Cup (I think Mr K was embarrassed when I asked for a photo!). Mrs Smedley is introducing us all to Spanish this week which I am looking forwards to.
"Adios mis amigos".
Mrs Head
Me and Jamie!
Monday 15th September
In "Well Done" assembly last week I was impressed that one word in particular kept coming up - attitude. Lots of the children had been chosen by their teachers for having an excellent attitude towards school. This is exactly what we want from our children, a positive attitude and a love of learning in all areas of school life.
I really enjoyed listening to the Y3 and Y4 children talk about their Stone Age survival day and what they had learnt. I have spent some time in the holidays reading about the Stone Age as it is something I don't know much about even though I love history. I'm sure I will learn lots more from the children as they were very excited about their new topic.
Mrs Head
Monday 8th September
I've just been having a look at the class pages for last week and am very impressed with the learning that has been going on in our first week. I'm going to have to go see Y2 and ask them about "Odd and Even Popcorn" - it sounds fun! All classes have looked at the work of their class artists and the work that is already on display is brilliant. School lunches went very well considering all the extra children we had having meals, and we were very pleased to see all the older children helping the younger ones in the dining hall. The ice cream cones we had one day caused much excitement but our new reception children were very disappointed to hear we don't have an ice cream every day!
I'm sure this week will be just as exciting, I'm especially looking forward to reading my biography written by the expert authors in Y6 after they interviewed me last week.
Mrs Head
Week Beginning 1st September 2014
Welcome back to another new year at Cobden. I hope you enjoyed your summer break as much as I enjoyed mine. I had a lovely time in the sun in Portugal and in the Lake District at Miss Martin's wedding - she looked beautiful!
I was pleased to see everyone in school colours in assembly yesterday and enjoyed hearing all about the fun things the children had done over the holidays.
Here's to another successful year at Cobden!
Mrs Head